Zplane Tonic
Key and Scale Detection Plugin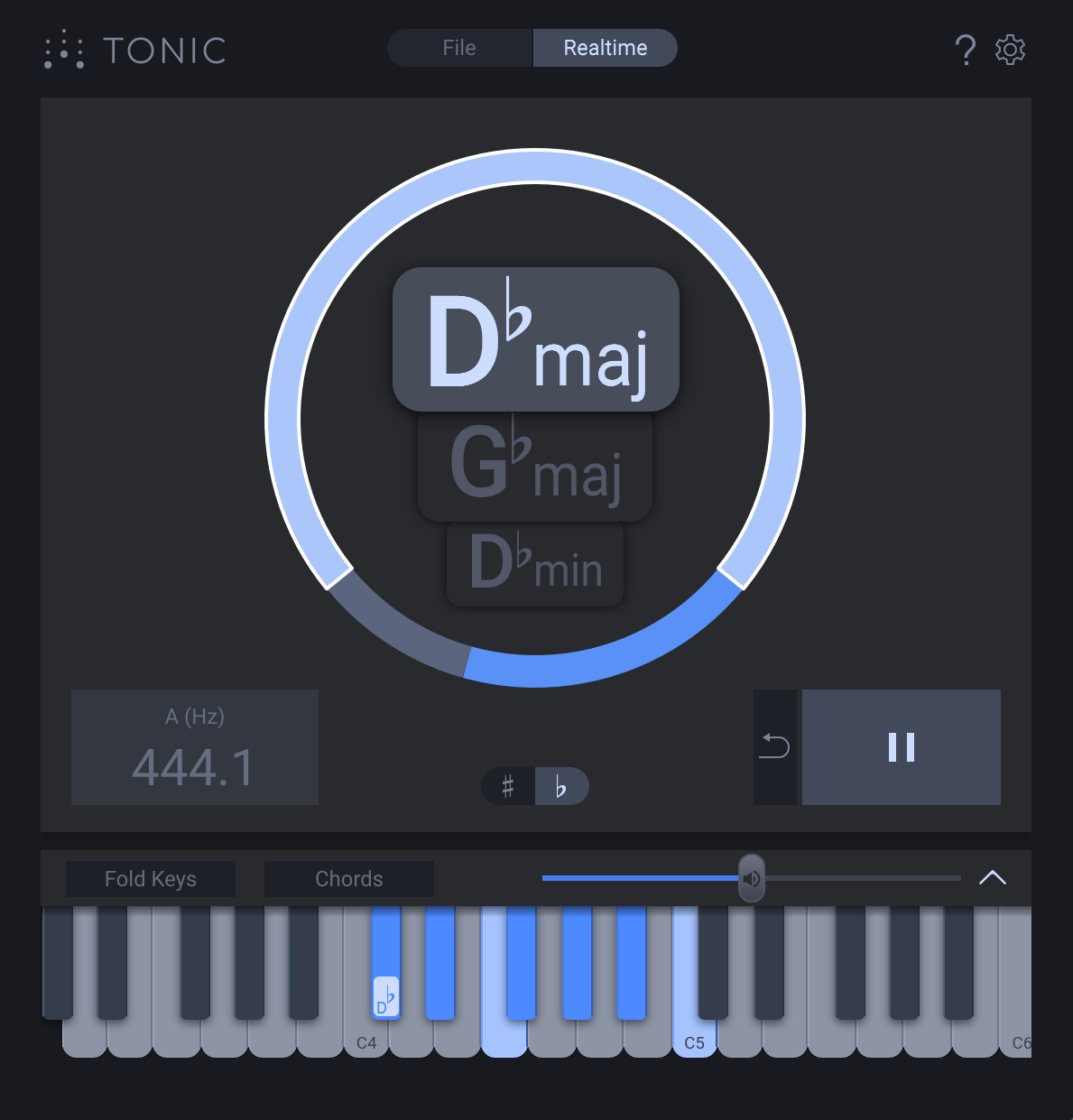 ---
TONIC by zplane is a new music theory plugin that helps musicians, producers, and beatmakers to identify the key of any audio recording and show the notes and chords that are compatible with that key. Use cases range from identifying the key in a remix project, making samples from your record collection fit together to naming the key in music performances that you recorded on your own.
Find the key of your loops, remixes, and song ideas with TONIC by zplane. Use the AI-powered music theory plugin to find the scales and chords that work with your music.
Put the TONIC plugin on any audio track and hit play in your DAW. TONIC will analyze the sound in real-time and present you with up to three suggested keys with a graphical representation showing the confidence level. Fold out the keys panel and try out notes and chords for the suggested keys to find the perfect fit.
Add bass, melody, or harmony to your tracks with ease when knowing the key, scale, and chords that work well with your recordings and samples.
---
Features
Detect the key in any audio recording
Explore the compatible scale and chords with the fold-out Keyboard View Mono and Stereo operation
Reference tuning detection for recordings that deviate from A440
Offline mode - detect the key before loading audio into samplers
---
System Requirements
MacOS 10.15 Catalina - 11.6 Big Sur
Windows 10
Intel, AMD, or Apple Silidon CPU
Plugin Formats
AAX Native, AU, VST3
---
User Manual