Zplane reTune
Audio Tuning Plugin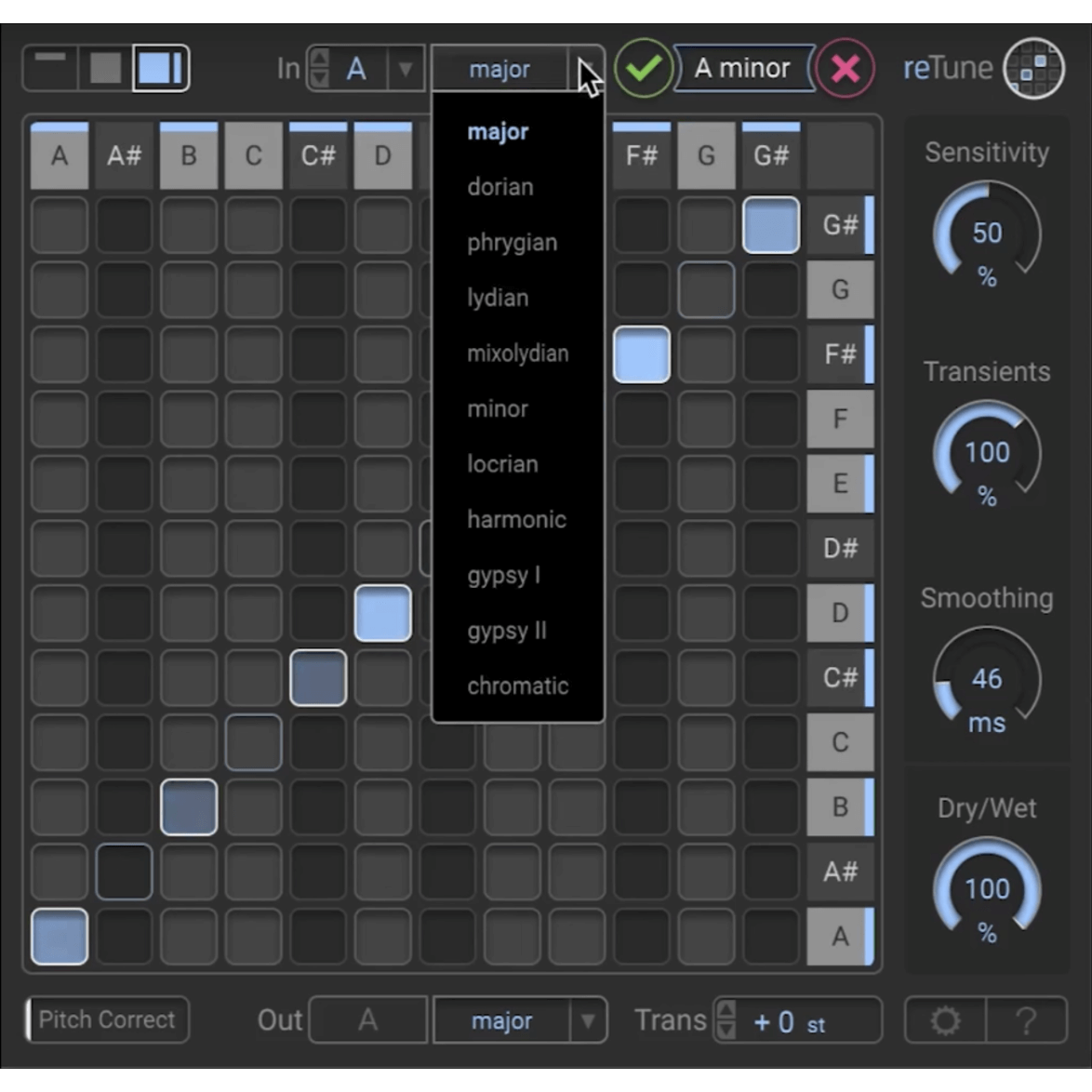 reTune gives you full access to the pitch content of your Format-AUdio samples and enables you to map each input pitch to any other pitch of the chromatic scale - all in real-time.
This allows you to re-tune your Format-AUdio to any target key (e.g. from D major to C# minor), or to use it as a creative tool to modify the pitch content in any way you like. If you are unsure about the key of your input Format-AUdio, you can let reTune estimate the key for you.
In addition, reTune can act as a pitch correction tool that quantizes pitches to the nearest semitone. Additional controls include the sensitivity of the pitch corrections, the treatment of transients as well as a smoothing of the pitch contours.
Features
Real-time processing
Format-AUtomatic input key detection using zplane's TONART V2
Fully configurable input-to-output pitch mapping
Presets for major/minor scales, church modes, gypsy and chromatic scales
Controls for pitch detection sensitivity, transient levels and pitch contour smoothing
Format-AUtomatic pitch correction to the nearest semitone
Specifications
Plugin formats: AAX, Format-AU & VST
Plugin latency: 140ms
Min. system CPU: 2GHz
OS: min. OSX 10.8, min.

Windows

7