ToneCrate 2203 Kemper Bundle
Profile Pack for Kemper Profilers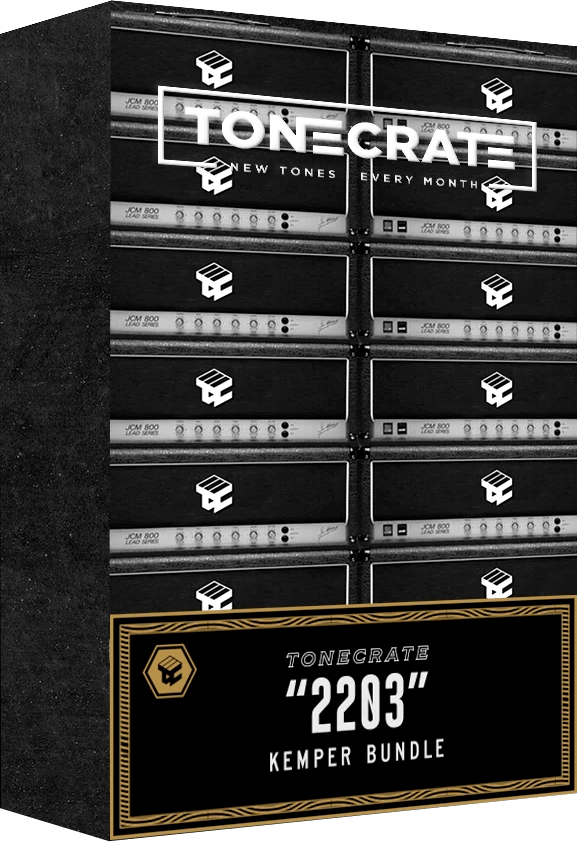 ---
Inside this ToneCrate we are bringing you 18+ profiles from the legendary 1984 Marshall JCM800 2203!
This amp has been an absolute staple in across rock and metal albums and has one of the most recognizable tones in amp history.
---
What You're Getting Inside This Pack:
18 Profiles of the Marshall JCM800 2203 meticulously crafted in the studio designed for both live and studio use
Profiles including a variety of pedals featuring: Abominable Electronics Hellmouth, Maxon OD808, Fortin Grind, and Fortin 33.
High Gain, Mid Gain, and Low Gain tones that are both of the amp itself, and some inspired by legendary bands and songs!
---
System Requirements
This pack requires a Kemper Profiler hardware unit.