HOFA IQ Series Analyzer V2 App + Plugin
Frequency Analyzer Software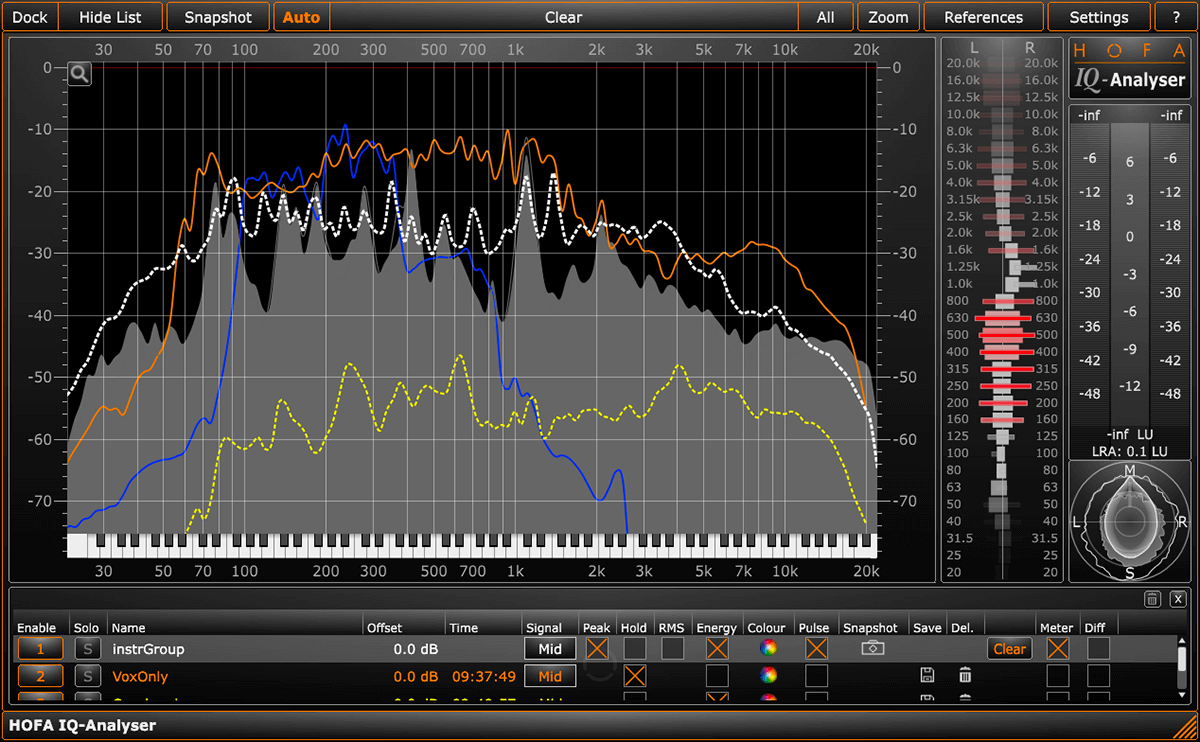 ---
This bundle includes:
IQ Series Analyzer Plugins
IQ Series Analyzer Standalone App
The IQ-Series Analyser has become an essential tool for spectrum and sound analysis.
It defines the gold standard in workflow, possibilities and precision.
The HOFA IQ-Series Analyser is the perfect tool to compare the frequency ranges of different audio tracks, this makes it very easy to find frequency overlaps or similar problems.
The new generation of the IQ-Series Analyzer shows the frequency spectrum as peak, hold, RMS and energy curve.
The energy curve shows the frequency spectrum over time.
Reference curves from various styles of music are included, you can create and save your own references as well.
The high-resolution frequency analysis, simultaneous display of multiple signals in one window, continuous frequency zoom, and seamless interaction with the HOFA IQ-Series EQ make the HOFA IQ-Series Analyser V2 an indispensable aid for your ears.