VSL Vienna Instruments: Special Edition Vol. 3 - Appassionata & Muted Strings
Solo & Ensemble String Virtual Instruments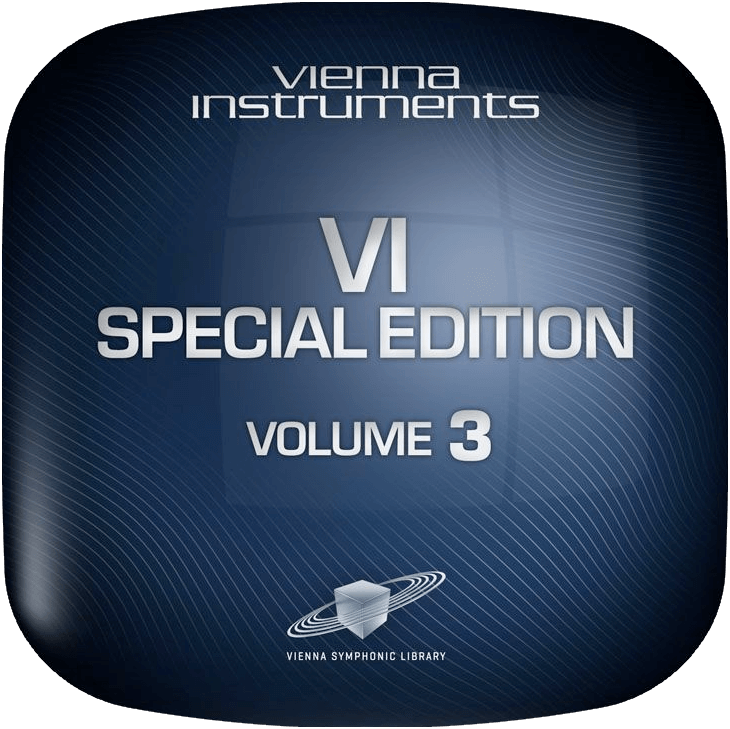 ---
Apart from the lush and cinematic Appassionata Strings with a wide variety of playing techniques in normal and muted variations, the Special Edition Volume 3 ("Appassionata & Muted Strings") focuses on "con sordino" (muted) recordings of the Solo Strings and Chamber Strings.
Additionally, you'll find an alternative Harp to the one included in the Special Edition Volume 1.
If you've already purchased Special Edition Volume 1 or Volume 2 and want to expand it with especially lyrical, silky shimmering string sounds, this Volume is the perfect choice.
You can achieve particularly warm and lush string pads by combining "normal" strings with "con sordino" layers.
---
Included Instruments:
Appassionata violins (20 players) - normal & "con sordino"
Appassionata violas (14 players) - normal & "con sordino"
Appassionata cellos (12 players) - normal & "con sordino"
Appassionata double basses (10 players) - normal & "con sordino"
Solo violin - "con sordino"
Solo viola - "con sordino"
Solo cello - "con sordino"
Solo double bass - "con sordino"
Violin chamber ensemble (6 players) - "con sordino"
Viola chamber ensemble (4 players) - "con sordino"
Cello chamber ensemble (3 players) - "con sordino"
Double bass chamber ensemble (2 players) - "con sordino"
Harp 2
---
Sample Amount: 21,114
Download File Size: 12.8 GB
Installed File Size: 19.1 GB
---
System Requirements
MacOS 10.13 High Sierra and above
Windows 8.1 and above (64-bit only)
Intel, AMD, or Apple Silicon CPU
8GB RAM or more (16GB or more recommended)
19.1GB free storage space
Free iLok account and iLok License Manager
iLok Cloud and iLok USB licensing methods are supported
Plugin Formats
AAX Native, AU, VST2